In our daily work life there are constant pressures from economic to customer satisfaction, to delivering our initiatives on-time, on-budget and meeting needs. We thought it would be about time to break some of these pressures with a bit more laughter. We hope you enjoy our new comic series entitled "Adventures In Management." Each comic will explore a frequently experienced situation on the reality of why projects get into trouble and why many fail. Again, one of the best remedies to a bad experience is in the future to look back and laugh…or…. never have the negative experience in the first place and that is where TrueProject (our SaaS predictive intelligence solution) comes in. Enjoy our continuing series!
In our first comic, by the time upper management (the boss) gets any sort of report, it's been polished enough times to obscure the true status of his project. Put independent governance in place with TrueProject.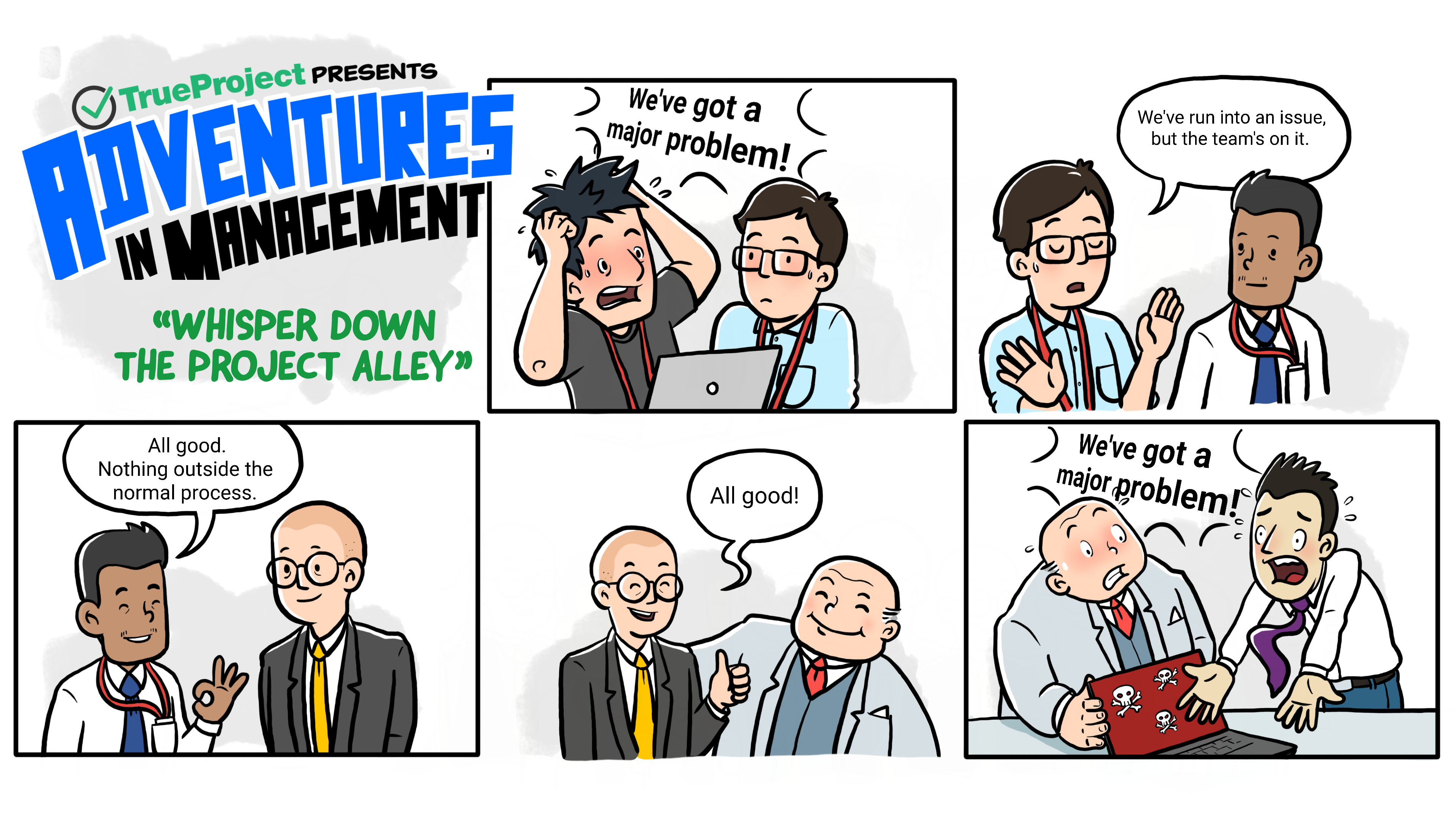 Want to learn more about TrueProject?